In today's competitive healthcare landscape, MedTech companies need to have predictable growth. For sophisticated MedTech marketers, a digital growth strategy is the ideal investment to stand out.
Contino, an innovative MedTech company, recently unveiled its innovative go-to-market strategy. This forward-thinking approach is designed to accelerate the company's market expansion, propel revenue growth, and establish them as a trailblazer.
Coming to Pace Creative with their innovative MedTech product, but minimal budgetary resources, we laid out a strategic plan: a go-to marketing strategy.
Contino's New Digital Growth Strategy
Contino's leadership team decided to invest in a tailored comprehensive digital growth strategy. The marketing strategy blends cutting-edge digital marketing techniques backed by a profound understanding of the distinct challenges and opportunities present in the MedTech sector for male incontinence.
Contino aims to increase brand awareness, boost customer acquisition, and create long-term relationships with healthcare providers. Our digital growth strategy uses technical analytics, targeted content marketing, and a multi-channel strategy to meet Contino's specific business goals.
How We Crafted Their Digital Marketing for MedTech Strategy
At Pace Creative, we have lots of experience in MedTech marketing, offering services like:
We worked closely with Contino to develop a digital growth strategy that brought the product messaging and branding together. To do so, we focused on creating an optimized website that:
Caters to the customer journey
Includes UI and UX design
Focuses on lead generation
We turned to our proven strategic website development process to get Contino the website that they needed to generate demand online.
Digital Growth Strategy Performance in the MedTech Industry
This new website launched in June 2023 is helping them get more fundraising deals in Europe to meet expansion needs for global demand!
The Contino executive team and Board are thrilled with the results of the new website. As soon as the website was launched, Contino acquired its first online customer which is something they have tried to achieve in the past without any success! By improving the call-to-actions and placement of contact forms, it make a direct impact on the conversion rate.
Contino is actively receiving 3 MQLs (marketing qualified leads) every week.
They've seen a 300% increase in conversions.
Pace Creative will start driving targeted traffic in the coming weeks.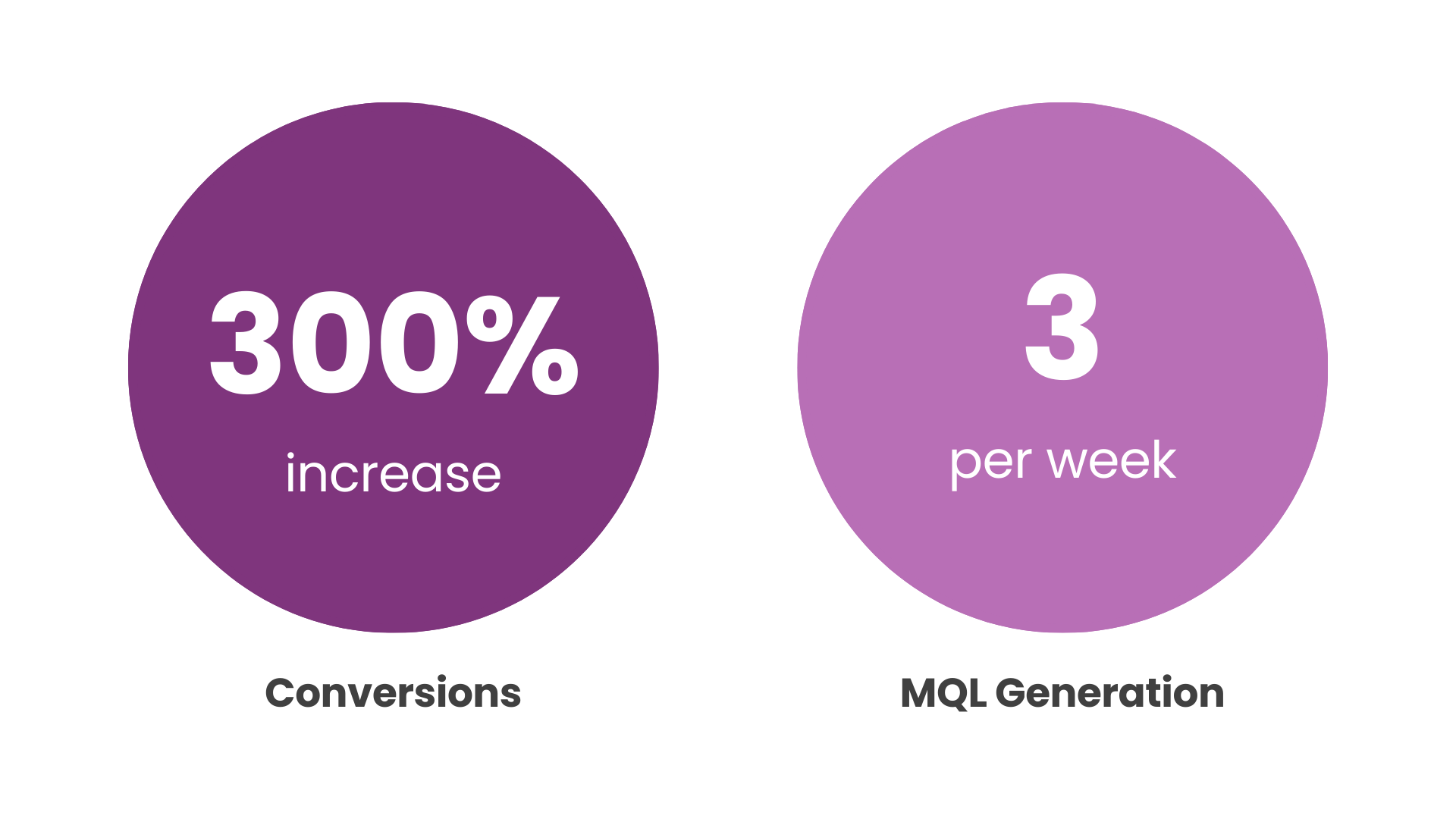 We are proud to have delivered such impressive results for our MedTech client, Contino and their catalytic leadership team, Robert and Andrew. We're looking forward to helping them continuously grow their business!
"Our new Medtech Marketing and Digital Growth strategy marks a pivotal moment for Contino," said Bob, CEO at Contino. "By merging our industry expertise with inventive digital marketing techniques, we are well-positioned to not only attract new customers but also fortify relationships with existing ones. This approach will ultimately drive growth and elevate our standing as a leading MedTech company for male incontinence."
About Contino
Contino is a pioneering MedTech company dedicated to developing advanced medical technologies. With a focus on innovation, quality, and customer satisfaction, Contino has become a trusted partner for urologists worldwide, who want to help their patients with urinary incontinence live a better life.
Working with Pace Creative
Pace Creative is an award-winning full-service demand generation agency in MedTech. Our clients are catalytic leaders that want to take their business to the next level by investing in digital transformation.
Get in touch with Pace Creative to see if our services align with your digital needs and business goals.