Are you seeking to drive business growth with exceptional results? If so, we can help you secure marketing qualified leads to maximize your ROI.
As a B2B full-service marketing agency,  we provide CMO consulting services to help clients achieve 300%+ returns. By generating qualified leads, we can guarantee consistent revenue growth and avoid missing sales quotas and dry pipelines.
What is the purpose of B2B Demand Generation?
Demand generation aims to increase the audience base and generate leads through effective initiatives that raise awareness and interest. The best practices for demand generation involve data-driven strategies that stimulate interest and prompt actions. To achieve success in demand generation, it is essential to align the market positioning and content creation with a powerful, impactful, and effective approach. A good approach looks like high-quality leads that have a problem to solve and are ready to act. The audience has the intent and the urgency to solve their business challenge.
Has B2B Demand Generation Changed?
As the world adjusts to the aftermath of the pandemic, marketers are beginning to fall back into familiar routines. However, in the latest CMI report, "Challenging the Myth of the Empowered Buyer," based on the 2022 Content Marketing for Demand Generation survey, the industry is seeing a return to some past demand generation priorities while also questioning the notion of the "empowered buyer."
While B2B demand generation marketers are still prioritizing top-of-the-funnel brand awareness, they're also realizing the importance of creating content that simplifies the buying process.
How to Uncover What Customers Truly Desire in B2B Demand Generation?
It's a well-known fact that customers don't purchase products, but rather the results they offer. As Professor Theodore Levitt famously said, the crucial question to ask is: what results?
The key to exposing the misleading notion of the "empowered buyer" lies in developing a strategic content strategy that allows marketing teams to effectively address the question: what results?
From there, we can create a more comprehensive and personalized user-centric experience for our customer by pinpointing the true desires of our audience.
What are the elements to getting B2B demand generation done right?
There are 6 critical components to master to get your B2B demand generation done right.
Marketing budget
There is a huge disconnect between the sales projections and the marketing budget to support the marketing initiatives needed to support revenue growth.
How do you set up a proper marketing budget to support your revenue growth?
What is the right formula based on your business maturity and growth stage?
Our team uses a bottom-up forecasting method to build a marketing budget.
Sales
CEOs and founders often play a huge sales and marketing role. As the company grows, leaders want to hire for sales positions first, as it's the DNA of the company. Often, the marketing function is left ignored.
According to Salesforce research, 57% of sales professionals do not expect to meet their sales quotas. Typically, the reason the sales team is not meeting their sales quotas is because their marketing department is weak or not helping with converting sales.
To make matters worse, the average tenure of a VP of sales is 19 months and declining. The turnover rate is very costly for companies.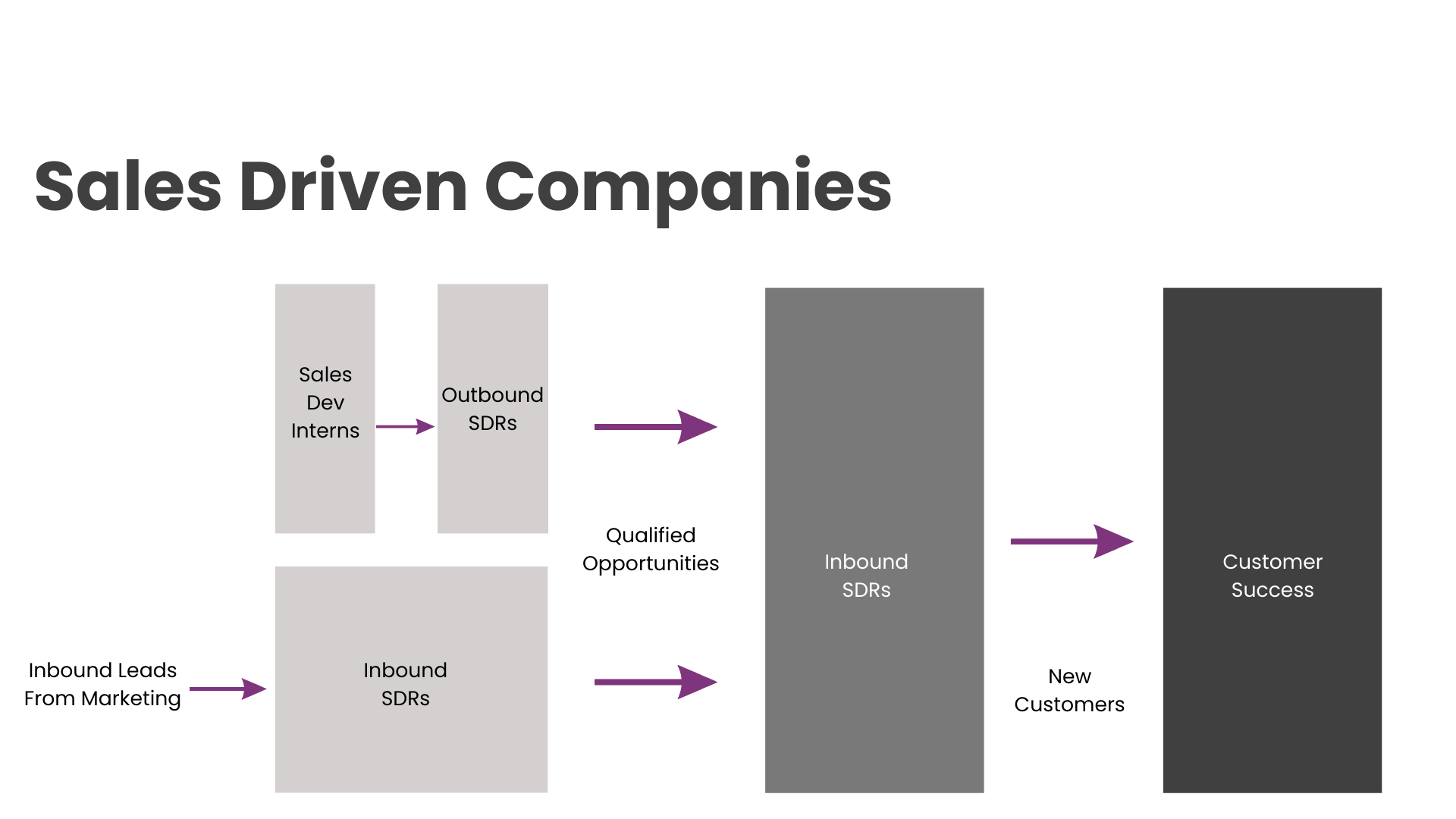 Marketing
Are your marketing activities not delivering the desired results, or are they following a traditional approach? Based on our conversations with several companies, their marketing activities typically encompass:
Brand (logo design)
Sales enablement
Events
Public relations
Some of the drawbacks of traditional marketing are that:
It's very costly,
It's tough to measure ROI,
There is little to no interaction with your targeted audience,
There is a poor conversion ratio,
It's difficult to track performance.
Is your marketing one of the core revenue drivers at the core of your organization?
Challenges to Scales
Based on a Gartner report, CEOs know that the most urgent challenges to scale are:
Marketing: internal teams do not have the right digital skills. According to CMO survey, companies have identified having the right talent as a top priority for driving revenue growth.
Demand generation: there is no handoff from marketing to sales, from digital to in-person. It's a parallel process! Buyers spend almost the same amount of time gathering information from a company's website as speaking to a sales rep.
Sales effectiveness: sales representatives are a channel to the customers. Customers are largely channel-agnostic when seeking the information. They are looking to make a business decision.
Partner/channel strategies: need data driven insight to make an impact on revenue growth. Performance marketing is a marketing approach that enables companies to connect their marketing investment directly to closed revenue and the lifetime value (LTV) of a customer
Marketing Needs to be Driven:
A CMO dashboard needs to be created based on revenue growth goals. Top marketing performance metrics to track by marketing leaders should be:
Customer Lifetime Value (LTV)
Return on Investment (ROI)
Marketing leaders should also put a list of marketing due diligence metrics in a checklist format to track the full sales funnel.
We have created our own Marketing Due Diligence Checklist. Get in touch to receive your FREE Marketing Due Diligence Checklist.
Marketing Team Structure
When looking into your marketing team needs, there are 5 critical elements we take into consideration to figure out the right structure for the marketing team of your organization:
Stage of the business maturity
Business model
Business strategy
Revenue target
Marketing budget
Are you ready to get your B2B demand generation done right?
We always begin an engagement with a strategic marketing audit. This typically takes about 4 -6 weeks. We'll talk to the executive team and anyone that is marketing-focused, product-focused, sales-focused, or customer-focused.
During this strategic marketing audit process, we begin to plug in and download all the industry, company, and product information. We'll audit your ICPs, personas, and review your messaging guidelines and positioning messaging.
The strategic marketing audit workshop is beneficial because we will set engagement goals and timelines for completing different activities. Once it's over, we can begin working on all the initiatives that will take you to the next level. This essential step jumpstarts our proven process in crafting a tailored, high-performing B2B marketing engine that guarantees predictable revenue growth and helps you achieve your sales targets.
Want to transform your B2B marketing budget into a savvy investment? Get in touch.
Let's work together to conduct a strategic marketing audit and evaluate your marketing function and capabilities. This essential step jumpstarts our proven process in crafting a tailored, high-performing B2B marketing engine that guarantees predictable revenue growth.