Just when we thought 2018 was busy, 2019 came around to change our definition of the word! This year, we've created more content marketing strategies, developed more websites, and launched more digital ads than ever before – and we're not done yet. There's still a few days left before 2020 for us to strive for more. Here's our year in review 2019, with all our successes and celebrations.
Recognition Program
This year we introduced a recognition program for commending team members on their dedication to our agency values:
Collaboration
Innovation
Inclusiveness
Exceptional customer service
Here's how it works: Any team member can recognize another with a recognition card, but the catch is that the recognition must relate to our agency values. Going above and beyond is our specialty, and we want to reward our team members for this!
Our year in review 2019 covers some ways we celebrated our agency values in 2019, to get everyone in the habit of practicing them in their daily routines.
Collaboration
If you keep up with us, you probably have a good idea of how important collaboration is. Here's what we did this year to celebrate our collaborative spirit.
Axe Throwing
Okay stay with us here – it's not as dangerous as it sounds. After a brief safety briefing, we split into two teams and let the axes fly. The points were nearly tied throughout but things ramped up during the trick shot game. There were two handed throws, underhand throws, and something called the claw. Trust us when we say that it's just as difficult as it sounds.
It was a close contest, so close that we don't even remember who won, although both teams claimed to. Of course, it didn't get that heated – no one wants to argue with someone with an axe in their hand – but we pulled together within our teams and worked together.
Summer BBQs
You know how much we love potlucks, and this year we stepped it up with outdoor BBQs in our office courtyard. Our savvy shoppers, grillmasters, and hungry team members all pitched in to make each one a success. There were veggie dogs and burgers for our vegans and vegetarians, and all the classic fixings – tomatoes, pickles, onions, relish, ketchup, and mustard.
Taco Tuesday
We can't forget Taco Tuesday! This was truly a collaborative effort. Our Art Director Aldo brought the taco basics – tortillas, seasoned ground beef, and salsa. Each team member pitched in with toppings to share. We had just about everything you could ever want on a taco, plus a few extra options.
Charity and the Arts
Pace Creative is proud to support the Arts in Vancouver! This year, we've donated our time and expertise to The Dance Centre and the Craft Council of BC, helping them with website projects to boost their public profile and support their work. We admire the innovation and craftmanship that both organizations promote. Their works inspires our own!
Innovation
We're always looking to innovate with our processes and standards, and we're willing to learn something new to better them.
Lunch and Learns
We hosted several of these on every topic imaginable – agency-related or not. We covered marketing topics like SEO and Google Analytics, as well as universal skills like problem-solving and money management. Who knows what we'll learn next?
Certifications
Our team got certified in a variety of skills:
Google Analytics
Google Ads
NationBuilder
SEMRush, and more!
Our developer Jimmy knows everything about NationBuilder, and Junior Account Executive Mahta has been teaching us the best tips and tricks for Google Analytics and Adwords. An important part of innovation is sharing knowledge among team members, and we really appreciate Mahta and Jimmy's drive to do this!
Our team also gained experience in the following platforms and software:
We're ready to take on new projects for our clients now that we're experts in them!
Inclusiveness
This year, we welcomed new members to the Pace Creative team:
Mahta
Tyler
Jimmy
Lubna
Anna
Eveyen
Lia
Combined, they've got the design, development, content, and marketing skills to push us to the next level. Their diverse backgrounds and skill sets will benefit our team, helping us complete projects efficiently and consider new angles.
Plus, we added a furry team member to the office! Bithja brought home a Pomeranian-shaped bundle of joy this September. Misha spends a lot of time greeting team members when they arrive and napping under Bithja's desk. While she hasn't contributed to any projects, she is a welcome presence in the office.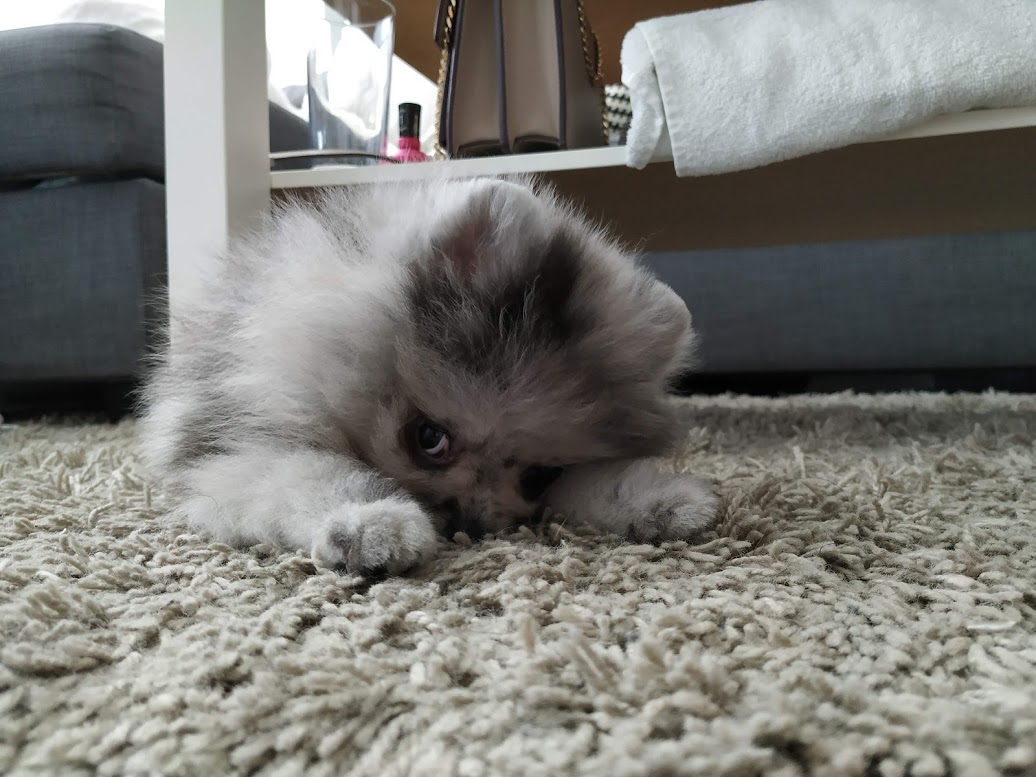 Exceptional Customer Service
Our commitment to customer service has never wavered and helps us complete as many projects as we do at a high level. We go above and beyond for our clients, and each team member has customer service consistently on their minds, which helped us sign some new clients this year!
Here's a few:
BD
BioAnalytix
CharliAi
Dell
Dynamix
Elementus Wealth
e-Trade
FERO
Finning Canada
Graymont
The City of Pitt Meadows
Customer service also includes our service to each other. This is a common thread in our events this year. We taught each other new skills at Lunch and Learns, pitched in for potlucks and BBQs, and gave each other axe throwing tips.
We appreciate the challenges and projects our clients present us with, we relish the opportunity to present effective solutions, and we appreciate our team members who help us get it done.
That's our year in review 2019! We're looking forward to 2020 here at Pace Creative and what the next year (and decade!) will bring – new clients, projects, and skills! Speaking of the future, check out the first post in our series on Virtual Reality – it's a technology to consider as we forge ahead into the future.